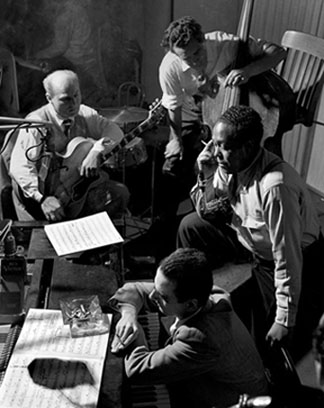 There are many ways to celebrate the 100th anniversary of the birth of Charlie Parker, who largely invented modern jazz, on Saturday, August 29, 2020. Just google "charlie parker 100th birthday." And eg "Join Jazz at Lincoln Center for the virtual Bird Lives! Charlie Parker at 100 Festival! … Aug 25–Sep 4."
Or : "Jazz saxophonist and composer Charlie Parker, whose nickname was 'Bird,' was born in Kansas City on August 29th, 1920. For the past month, his hometown has been celebrating his 100th birthday, culminating in a series of public parties on Saturday."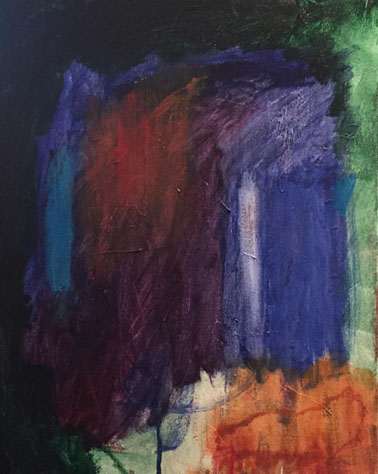 Or yet again, for a view from New York City — where Charles Parker Jr. from Kansas City spent the arguably most creative and happiest years of his all-too-short life (1920–1955) — you can : "Commemorate Bird's legacy with a digital celebration featuring a historic walk through Tompkins Square Park and a visit to Parker's house …"
Finally, back in the old hometown(s) : "Jazz great Charlie 'Bird' Parker was born in Kansas City, Kansas, on Aug. 29, 1920, and grew up across the state line [in Kansas City, Missouri], establishing his reputation here before moving to New York City to become a legend … The 100th anniversary of his birth will be celebrated in Kansas City and beyond … A sunrise ceremony will kick off the daylong activities of "Spotlight: Charlie Parker" at 6:15 a.m. Aug. 29 at the Charlie Parker Memorial Sculpture on the north side of the American Jazz Museum."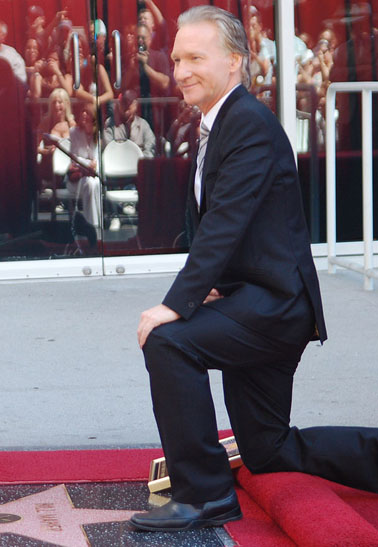 The Friday, August 28, 2020 edition of "Real Time with Bill Maher" on HBO TV also offered an accidental but impressive and moving tribute to the great day on Saturday, August 29, 2020. Freshly re-installed in his old TV studio (though still without a real audience), Mr. Maher deftly and respectfully interviewed trumpeter and contemporary jazz giant Wynton Marsalis (in New York since 1979, but born and raised in New Orleans).
The underlying commercial rationale of the interview was the promotion of Marsalis's just-released latest album, The Ever Fonky Lowdown — "a sprawling, 53-track jazz odyssey," which the "internationally renowned trumpeter and composer describes … as a 'groundbreaking, satirical look at democratic freedom, abuse of power, racism and cultural corruption.'" The album is "Performed with the Jazz at Lincoln Center Orchestra," and "features vocalists Christie Dashiell, Ashley Pezzotti, Camille Thurman and Doug Wamble."
I have quickly listened to a few preview tracks on The Ever Fonky Lowdown and they are almost as interesting as Bill Maher promised. I was even more impressed by what can only be described as Wynton Marsalis's passionately reasonable American democratic political philosophy, as expressed in his interview with Bill Maher.
(And the political comic Mr. Maher's talents shone brightly in the way he drew out and let Wynton Marsalis express a point of view that is especially interesting in the USA today. The interview is in the last part of what struck me as a very strong Bill Maher Friday night show — which may have already found its way onto YouTube.)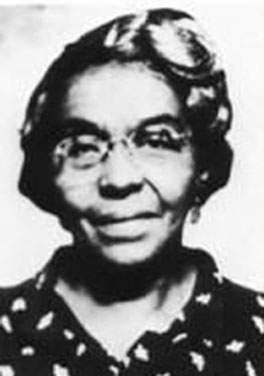 Neither Wynton Marsalis nor Bill Maher mentioned the August 29 100th birthday of Charlie Parker in their interview broadcast to the USA (and Canada, and perhaps a few other places too?) on August 28.
Parker's great advantage growing up in Kansas City was his remarkable mother. But he was also a child of the streets who started doing heroin seriously when he was 15 and died 20 years later. He had unsurpassed discipline in some ways (as in his astonishing alto saxophone technique, honed by rigorous youthful mastery of standard exercise books). But modern jazz in his hands is ultimately a spontaneous, improvised art.
Marsalis grew up in a New Orleans musical family with a noted piano player as a father. He is a sober, meticulously dressed man who has won Grammy Awards in both "jazz and classical music." He is now in his late 50s, and both artistic director of the Jazz at Lincoln Center organization in New York and musical director of the Jazz at Lincoln Center Orchestra. He has had a much more disciplined and professionally successful career than Charlie Parker managed.
One can similarly guess that Wynton Marsalis is not Charlie Parker's greatest admirer. "Bird" (who was at one point banned from the Birdland bar in New York named after him) does not offer a helpful model of the professional jazz musician's career that others should try to emulate.
Yet what modern jazz means politically and culturally — possibly half-summarized as "jazz is the music of democracy" — is something that I think Charlie Parker and Wynton Marsalis (and Bill Maher for that matter) share.
As urged last year on this site : "why is Charlie Parker so interesting in 2019, even if you are not deeply into either the alto saxophone or the story of modern jazz? … The shortest answer, I think, is just that Charlie Parker (1920–1955) is at least one of the great antidotes modern American culture has, to the at once destructive and retrogressive fake political philosophy of Donald Trump — who apparently to his own as much as many others' astonishment is now serving as President of the USA today."
That is also the voice I thought I heard Wynton Marsalis raising on Bill Maher's August 28, 2020 TV show. To me it's a very welcome voice in the current debate about what democracy in America really means, all so dramatically pointed towards the world-class US election on November 3. And it seems somehow appropriate that it was raised in public on the day before the 100th anniversary of the birth of the Charles Parker Jr. from Kansas City, who moved to New York and largely invented modern jazz.
Tags: Bill Maher, Birdland, Charlie Parker 100, Donald Trump fake political philosophy, Ever Funky Lowdown, Grammy Awards Wynton Marsalis, Kansas City, Wynton Marsalis political philosophy